Driving data value requires careful consideration beyond legal compliance under GDPR, HIPAA and state-level laws like CCPA.
Once you've completed this two-day course, you'll know what's required to maximize data utility while meeting your organization's regulatory and privacy obligations.
Understand data de-identification and learn how to protect privacy
This course is designed to give you a better understanding of the HITRUST De-Identification Framework. You'll learn about practical methods and tools used to render data non-identifiable (for example, de-identified under the HIPAA "Expert Determination" method; or anonymized under GDPR).
The primary material is delivered online or in-person by an instructor over two full days—either using a virtual environment, or privately, on-site at your own location.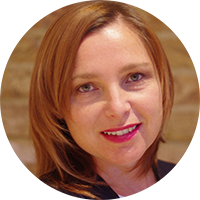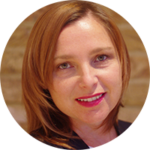 "Privacy Analytics' training course provides a straightforward, pragmatic and accessible methodology to safely leverage sensitive data while protecting privacy. It's helped me achieve greater confidence in bridging the legal, operational, business and technical aspects of data de-identification to ensure more seamless, efficient outcomes."
Abigail Dubiniecki, Lawyer at nNovation LLP and Data Privacy Specialist at My Inhouse Lawyer
Learning Objectives and Benefits
Key principles behind measuring identifiability and establishing defensible thresholds to render data non-identifiable.
How to apply de-identification to protect privacy while leveraging the power of your data.
Risk management and reporting necessary to provide auditable proof you've taken consistent, defensible steps toward protecting privacy.
The benefits to you and your organization…
Safely leverage sensitive data for analytics that drive priority business outcomes.
Align business and privacy teams to protect your organization's sensitive data and uncover its untapped value.
Improve the efficiency of your data analysis and management operations by integrating industry-leading techniques with your existing processes and procedures.
Who Needs to Know About Data De-Identification?
This course is designed for professionals working in…
Learn from the Experts in Data Privacy
Module 1 –
Legal Considerations
A discussion of the legal bases for using and disclosing information for secondary purposes under HIPAA, CCPA, and GDPR, and when each can be applied.
Module 2 –
Concepts and Definitions
An overview of known re-identification attacks, analysis of different data release models and classification of identifiers.
Module 3 –
Risk Measurement Concepts
An introduction to equivalence classes, and discussion of various risk types & metrics, and their relevance to various anonymization use cases.
Module 4 –
Analysis of Context Risk
Descriptions of different types of attacks and how to evaluate the risk of them re-identifying data subjects. This module also covers choosing an acceptable threshold for the risk of re-identification based on the characteristics of the dataset.
Module 5 –
Data Transformation Methods
Methods to mask direct identifiers and de-identify quasi-identifiers.
Module 6 –
Risk Management and Reporting
Determining if the risk is below an acceptable threshold. Creating a report and documenting that the risk of re-identification is very small.
Schedule your data
de-identification training