To lead the way in transforming the future of innovation and human achievement through the safe and responsible use of sensitive data.
To create disruptive solutions that harness our advanced technology and expertise to safely unlock the value in sensitive data, empowering organizations to improve people's lives.
Sarah Lyons on the link between people, data privacy, and your business.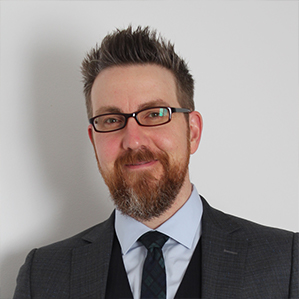 "We're passionate about our clients' growth and ability to drive change through the safe and responsible use of data. That's only possible by tackling tough challenges head-on. We're curious, creative, and committed to delivering concrete results that turn complex problems into tangible solutions."
Luk Arbuckle, Chief Methodologist, Privacy Analytics
We believe data can be a force for good >
We believe in the power of data to increase knowledge, strengthen communities, and unleash our shared potential. We work with clients who wish to create a better future, and we take pride in contributing to their progress. We believe better societal outcomes can be driven by the responsible use of data, never losing sight of the impact we have through our work.
It's about respecting people >
Everything we do comes down to people – the clients we serve, the colleagues we work with, and the people whose information we protect. It's never just about the data: it's about employing the power of technology, expertise, and data to protect and improve people's lives. We collaborate with clients who have these same goals in mind, and who are constantly innovating to better achieve them. Our working relationships are trusted partnerships, whether with our clients, our partners, or our teammates.
We take on tough challenges >
We apply our expertise and technology to break through some of the most challenging barriers to innovating with sensitive data, responsibly. It's what energizes us every day. We are curious, always looking for new ways of doing things, and unafraid of complexity. We balance blue-sky thinking with practical solutions and focus our intellectual process on producing tangible results that have a positive impact on our company, clients, and society.
It's about empowering others >
We value playing an important role in supporting others to meet their goals. We welcome opportunities to share our expertise and to provide thoughtful guidance and flexible solutions that solve complex challenges. We love to collaborate and share ideas with others, bringing together diverse perspectives to support everyone's growth, from individuals to the industry as a whole.
We are relentless and resilient >
What we do takes a certain amount of grit. It's not easy work, but we enjoy it immensely. It requires focus to provide clients with our best advice while remaining adaptable and open to new ideas. It also takes a willingness to get out of one's comfort zone, and a determination to achieve great things together.
Get to know the Privacy Analytics team and what they can do for you