"I'm an optimist when it comes to data," Jules Polonetsky declares with the candor one expects from a native New Yorker.
In his current post as Chief Executive Officer for the Future of Privacy Forum in Washington DC, Jules is on the front line of Big Data. He is guided by his moral compass: "I've always upheld that business should treat people fairly and with respect."
A graduate of New York University School of Law and Yeshiva University, Jules transitioned from private practice to public service before entering the corporate sector. Leaving his position as New York City's Consumer Affairs Commissioner to become Chief Privacy Officer and Special Counsel of DoubleClick, he served with DoubleClick clients to institute and police their privacy policies, and managed data protection requirements compliance for DoubleClick subsidiaries worldwide. He went to become Chief Privacy Officer, Senior Vice President of Integrity Assurance at America Online from 2002 to 2008, where he was responsible for a wide range of consumer protection issues for AOL's brands. 
Leading the Future for Privacy Forum since 2008, he is a member of the George Washington University Law School Privacy and Security Advisory Council and the Partnership on AI. He has served on the boards of privacy and consumer protection organizations including the Department of Homeland Security Data Privacy and Integrity Advisory Committee, the International Association of Privacy Professionals and the Network Advertising Initiative. Jules is co-editor of The Cambridge Handbook of Consumer Privacy (Cambridge University Press 2018) ; his writing and research are found at SSRN, at fpf.org and at his LinkedIn Influencer blog.
Future of Privacy Forum, a nonprofit organization, covers the spectrum of Big Data, including but not limited to the Internet of Things, artificial intelligence, and privacy issues. FPF positions itself as "a catalyst for privacy leadership and scholarship, advancing principled data practices in support of emerging technologies". FPF's constituents and supporters include chief privacy officers from 130 leading companies, several foundations, and an advisory board of leading academics and advocates.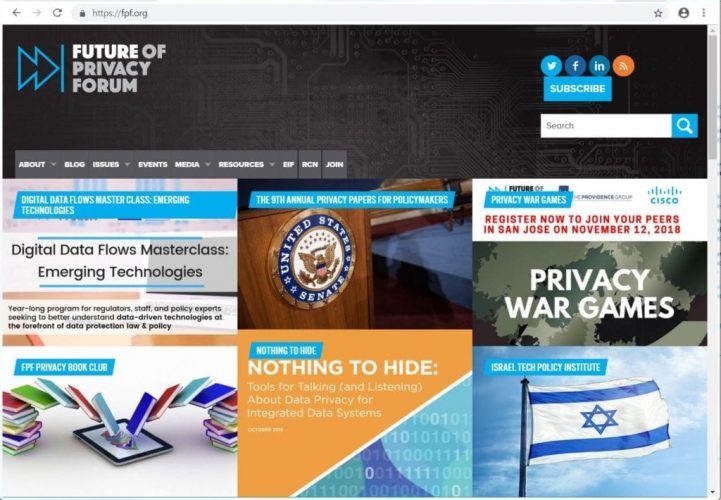 (Screenshot of www.fpf.org, courtesy Future of Privacy Forum)
Jules points out, "FPF was conceived to fill the void in the space not occupied by law", a space impacted by the increasing speed of new technologies. "You've got to understand the complexity of data-related challenges for today's CEOs," Jules adds. "And I don't know if CEOs themselves fully understand the depth of this complexity. It's not enough for them to be executives anymore – they need to be philosophers." FPF states its philosophy thusly: "We believe that the power of data for good is a net benefit to society, and that it can be well-managed to control risks and offer the best protections and empowerment to consumers and individuals." FPF's website includes articles, events, videos, webinars, and links to the FPF Privacy Book Club, the FPF Education and Innovation Foundation, and the Privacy and Data Responsibility Research Coordination Network (RCN).
Jules Polonetsky observes the big data picture with granular acuity. "While I'm personally comfortable with being in the public eye, I recognize that many people want to live their lives in a more limited and careful way. It's much harder to do that now because of the ubiquity of data collection. Not just on the web, but in public spaces, with surveillance cameras, drones, connected cars, smart cities; and in private spaces, with the proliferation of trackable devices and wearables. Genetics data is another big thing. As those kinds of data sets are linked, they become much more risky. Privacy consultants have proliferated around the world, and companies are recognizing there are human rights aspects to data collection and protection. At the FPF, we provide advice on how to adjust to the 'new norm'. We see how hard it is for companies to navigate the data environment."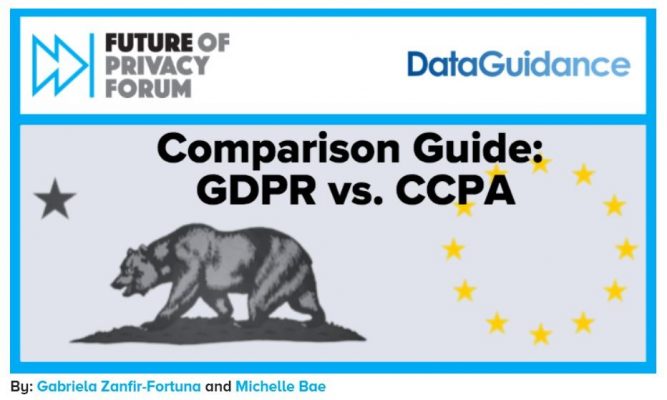 Jules refers to his ongoing collaboration with Privacy Analytics' CEO Khaled El Emam and Chief Methodologist Luk Arbuckle:  "We co-authored a paper, 'The Seven States of Data: When is Pseudonymous Data Not Personal Information?"  presented at The 2016 Brussels Privacy Symposium. Khaled and Luk attend a number of our FPF events, and have presented a de-identification 'boot camp'."
How does Jules Polonetsky see the future? "I played the role of 'white hat' back in my AOL days; I predict that the 'White Hat Hacker' will be essential to gauge future threats. And very few organizations are doing that." But as Jules Polonetsky insists, "I am an optimist. And there are companies who want to provide a forward-facing, friendly service to the world."
For information on the Future of Privacy Forum, go to www.fpf.org
Watch the webcast co-hosted by Jules Polontesky and Luk Arbuckle, Chief Methodologist at Privacy Analytics: "Escape from the Data Swamp"
You'll get their unique perspectives on these key issues:
Why data's business value and risk are increasing exponentially
What privacy legislation like GDPR, CCPA and future regulatory changes mean for big data and global organizations
How a data lake can become a 'data swamp', and what to do about it