December 11, 2018, Rebecca Herold, 'The Privacy Professor' hosted Privacy Analytics CEO Dr. Khaled El Emam for an on-demand podcast about data privacy and the impact of new technologies, including artificial intelligence.
Listen to the podcast here.
From our interview with Ms. Herold:
"As technology changes, capabilities change," Rebecca Herold cautions, with authority. Founder and President of SIMBUS360, 'The world's most complete information security and privacy management program', her experience in big data spans three decades. Rebecca's guest list of globally-respected experts makes her podcast "The Privacy Professor" a must-listen. Webcast since January 2018 on the VoiceAmerica network, the audience comprises 43000 listeners in 60 countries, plus more through over a dozen podcast apps.
For the episode "Is Anonymization Possible with Current Technologies?", Rebecca welcomes Privacy Analytics founder Dr. Khaled El Emam. "When I think, 'who can I speak to, who truly knows what it takes to de-identify data?' Khaled is at the top of my list. He's straightforward about the fact that there is no such thing as 100% risk-free data. I have spoken with vendors who claim they can make data 100% anonymous – which is just not true. On the other hand, Khaled understands that a balance needs to be struck between utility and privacy, and just how nuanced that balance can be."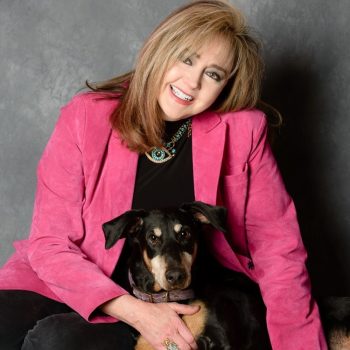 Above: Rachel Herold with Stella
"As technologies change, the methods and standards for data privacy have to be constantly revisited. This means that the maintenance of datasets a perpetual task. What you did yesterday and do today to implement data privacy may not be enough for what updated and new technologies can do tomorrow." Rebecca references her background: "As a systems engineer during the 1990s, I built IT infrastructures for multinational companies. In 2004, I launched my firm Privacy Professor, and now consult for a wide variety of clients." The big issue as she sees it? "Maintaining data security and privacy is a challenge that's least addressed. With artificial intelligence and quantum computing, the challenge will get more and more complex."
Rebecca Herold is a pedigreed data privacy expert in her own right. Contributor to "Risky Business", the compilation volume on data privacy edited by Dr. El Emam; author of 19 books; Advisor and Subject Matter Expert for The 3M Company; she is also a Distinguished Fellow at Ponemon Institute; Faculty Member for the International Association of Privacy Professionals (IAPP); Advisory Board Member for DFLabs and the Westchester Biotech Project, among her many activities in the data sphere.
During the program, Rebecca and Khaled explore questions surrounding data ethics, bias, and the need for human intervention in automated processes. Rebecca asserts that acknowledging bias is foundational, and taking steps to mitigate it, is vital. "One of my recommendations to clients, is to ask privacy vendors how they test their algorithms for bias so it won't skew the results; and how they test to see if their solutions will work with other operating systems, devices and environments."
Topics examined in the conversation with Dr. El Emam include:
What is possible with regard to de-identification and anonymization?
Will anonymization be sufficient only for today?
Or, will it keep the data anonymized for decades to come; possibly beyond?
What is necessary to minimize re-identification risks?
What do you need to know about anonymization before agreeing to allow your health data to be used for research?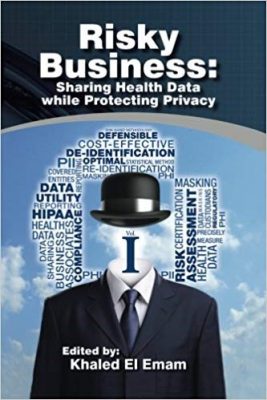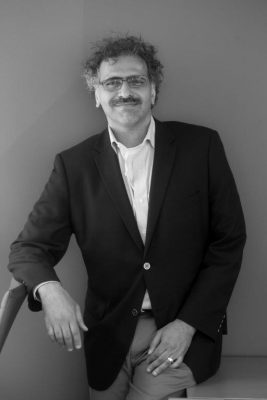 Dr. Khaled El Emam is the founder of Privacy Analytics Inc. He is a world-renowned expert in statistical de-identification and re-identification risk measurement, and one of only a handful of individual experts in North America qualified to anonymize Protected Health Information under the HIPAA Privacy Rule.
In 2003 and 2004, Khaled was ranked as the top systems and software engineering scholar worldwide by the Journal of Systems and Software based on his research on measurement and quality evaluation and improvement. Previously, Khaled was a Senior Research Officer at the National Research Council of Canada. He also served as the head of the Quantitative Methods Group at the Fraunhofer Institute in Kaiserslautern, Germany.
Khaled was one of the first Privacy by Design Ambassadors recognized by the Ontario Information and Privacy Commissioner. He previously held the Canada Research Chair in Electronic Health Information at the University of Ottawa and is an Associate Professor in the Faculty of Medicine at the University. He has a PhD from the Department of Electrical and Electronics Engineering, King's College, at the University of London, England. He is solicited for conferences and speaking engagements worldwide.