Get The Data Strategy Canvas: The tool our experts use to plan, review, and launch successful data strategies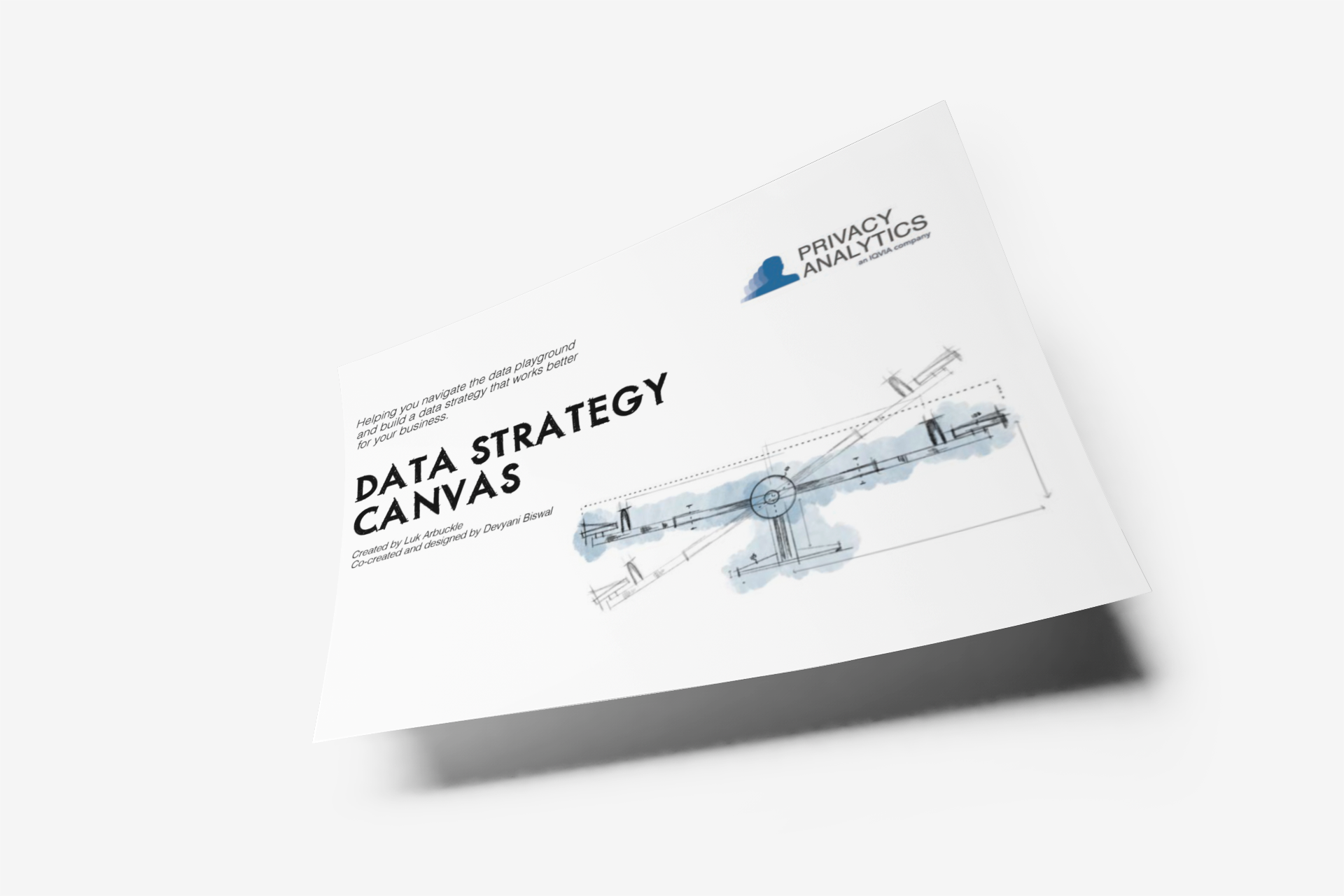 Download this tool to help frame, monitor, assess, and implement a successful data strategy for your business.
Discover business-effective ways to link, combine, share, and reuse data
Your organization's protected data is powerful. But if you want to leverage that power for commercial purposes or to drive innovation, you must understand how to safely reuse or share your organization's data assets.
Are you staying ahead of ever-evolving privacy and data protection regulations, such as GDPR, HIPAA, and CCPA?
Is your organization making the most of its data's value by creating a streamlined, built-in process to protect data and privacy?
Do you need solutions to link, combine, and pool protected data at scale so you can create safe and responsible insights?
Privacy Analytics successfully enables businesses and enterprises across industries – and the world – to leverage protected data for maximum value.
Our Consulting and Advising Services can help you:
Reduce your legal and financial risk
Improve your reputation and earn trust
Innovate and give your company a competitive edge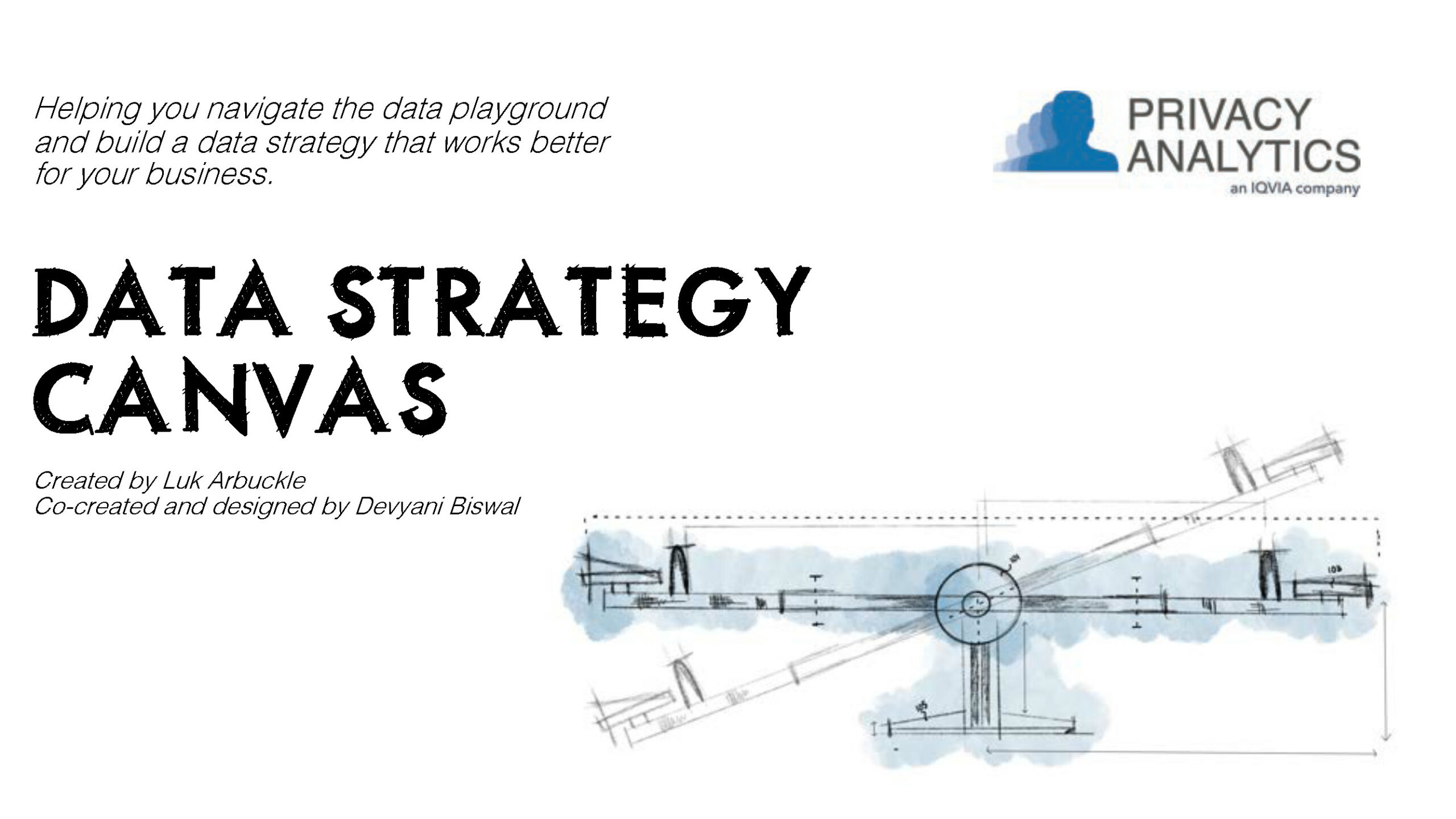 Privacy Analytics' Data Strategy Canvas can help you navigate complex "data playgrounds." It's the exact framework our data experts use to build solutions that successfully empower our clients to accelerate insight from sensitive data and prove regulatory compliance. Download The Data Strategy Canvas today to get:


4 strategic and tactical dimensions to consider when approaching data strategy.
Key considerations for building frameworks and gaining team alignment.
A blank canvas to copy and use for all your data strategy design sessions.
A behind-the-scenes look at our data protection assessment methodology.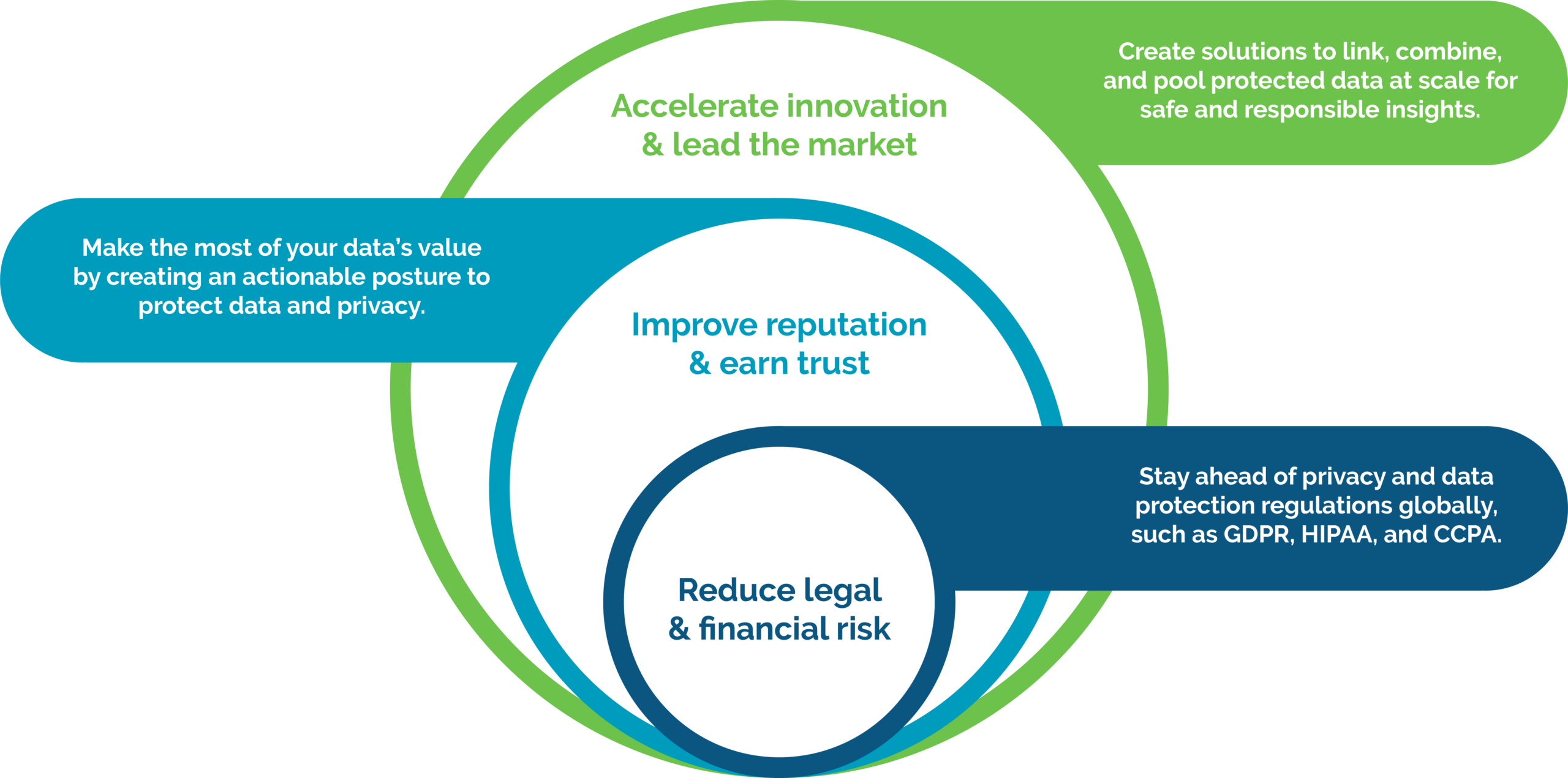 Here's what people from organizations like yours say about Privacy Analytics
"Not only did the feedback from Privacy Analytics confirm the effectiveness of our data privacy strategies, but it also helped us advance our privacy strategies even further."
Mike Branch, Vice President of Data and Analytics, Geotab.
"Along the way, Privacy Analytics shared best practice recommendations with us on how to protect patient privacy, making suggestions in areas beyond just the de-identification plan"
Elisabeth Kilroy, Director, neuroMuscular ObserVational Research (MOVR) Data Hub at Muscular Dystrophy Association.
"Without Privacy Analytics, we would not have been able to continue with the initiative."
Len Usvyat, Vice President, Applied Data Science, Biostatistics, and Epidemiology at Fresenius Medical Care.
Managing large or small datasets while forming scalable strategies, programs, and platforms
For more than 16 years, Privacy Analytics has advised clients across the healthcare, financial services, government, and tech industries. Consulting on technology solutions and advising on the best privacy and data protection strategy, we help businesses with the following:
Advising and implementing long-term solutions:
Consulting to enable the right technology solution:
Get The Data Strategy Canvas: The tool our experts use to plan, review, and launch successful data strategies
A Privacy Solution tailored to meet your specific needs
Working with Privacy Analytics, you'll avoid costly missteps and having to go back and retrofit a poorly structured program. You'll get it right the first time, working alongside our experts as we implement the tailored engagement model we've designed to meet your needs.
With your unique set of regulatory challenges and data goals in mind, we'll collaborate to create the perfect solution to give you peace of mind that you'll be able to:
Confidently manage protected data with a formal strategy, program, or platform.
Earn trust to share protected data with your strategic partners and accelerate innovation.
Effectively handle any privacy crisis or potential breach with a response plan and impact analysis.
Enable data use at all levels of your organization with a privacy policy, framework, or program
Meet some of our data and privacy experts
Our experts have written books, informed regulatory guidelines, and headlined top industry events around the globe. Having assessed and anonymized thousands of data sets, we bring practical, real-world experience and knowledge to your team and project.
Get The Data Strategy Canvas
The tool our experts use to plan, review, and launch successful data strategies