How Privacy Analytics enabled a Top 20 Pharma company's innovative study design, reducing costs by 35% (~$10M)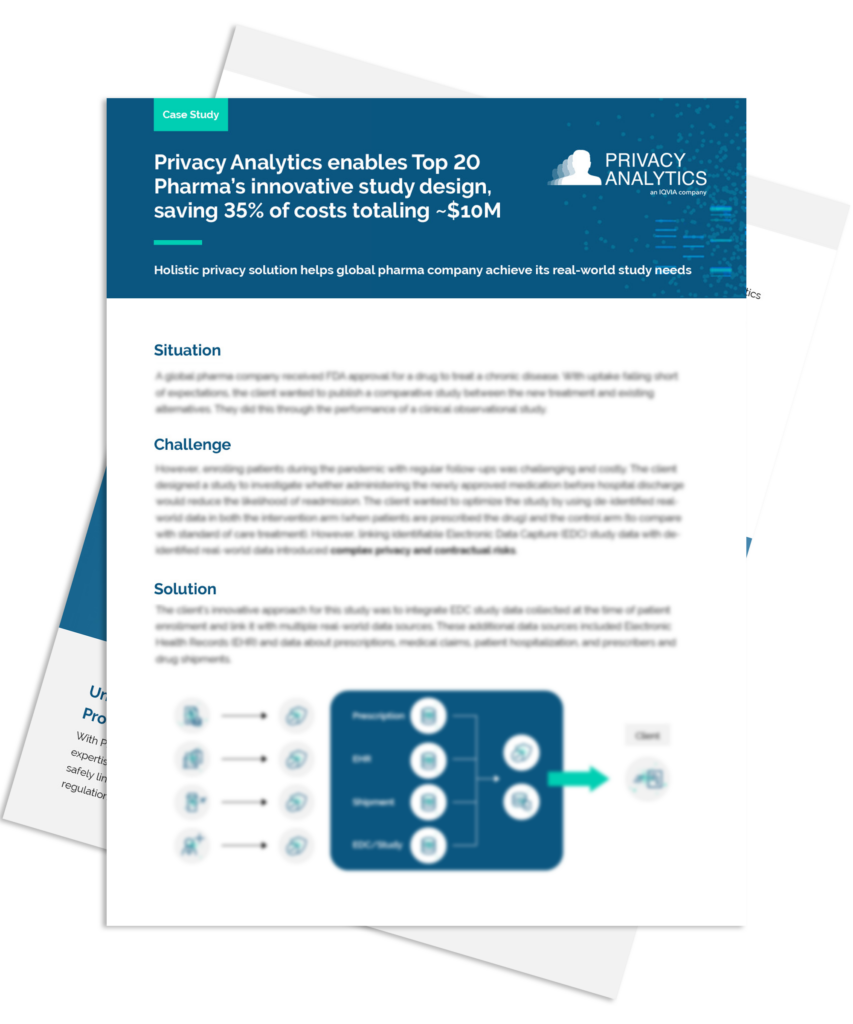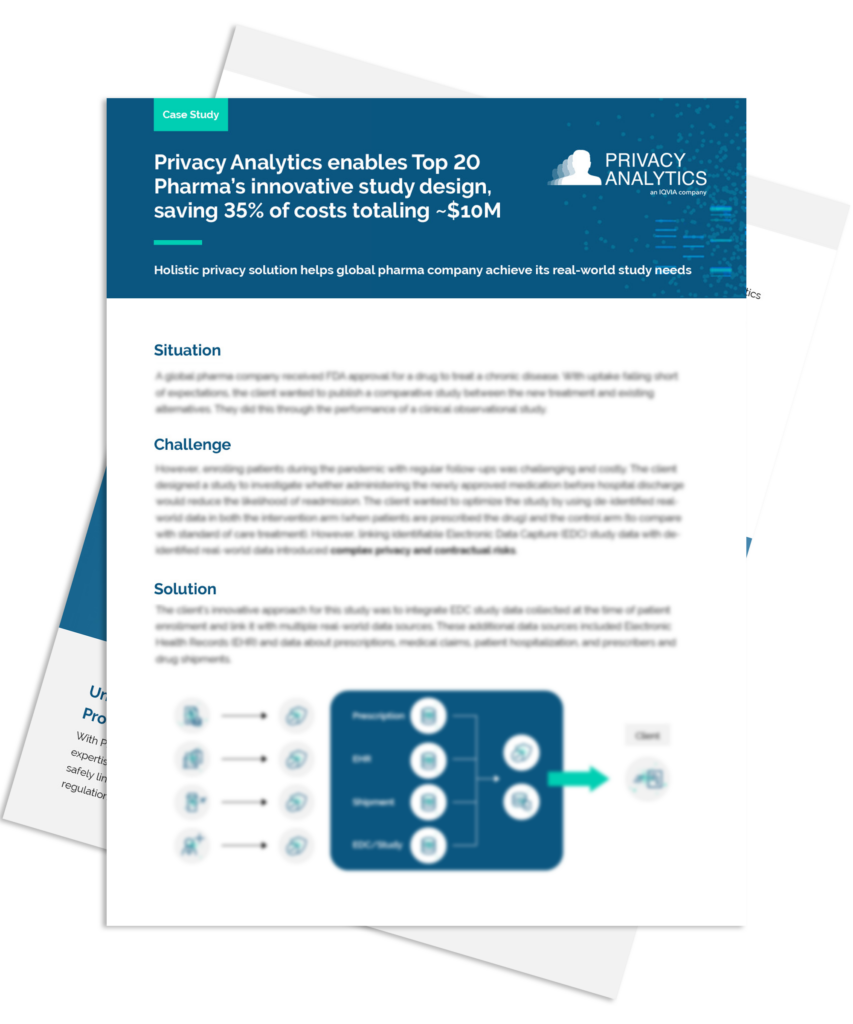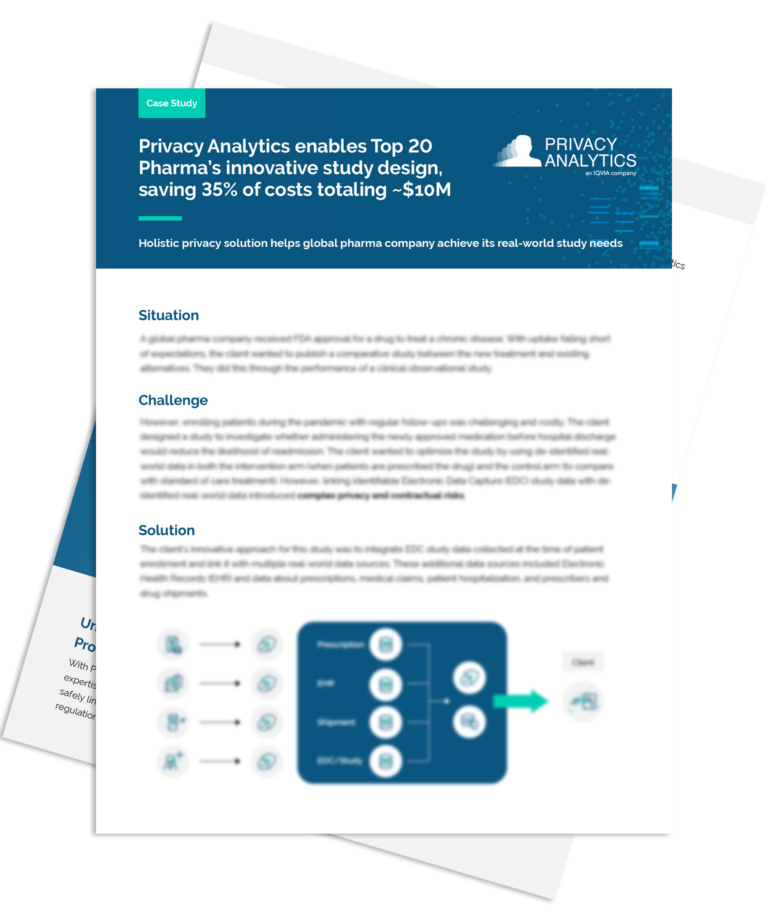 With Privacy Analytics' help, our client was able to:
Leverage innovative approaches to sourcing and linking data.
Publish a comparative study more easily and cost-effectively.
Link multiple data sources with auditable proof of privacy protection.
Reduce costs by 35% vs. traditional study designs, saving ~$10M.
Why Trust Privacy Analytics?
With Privacy Analytics, you get proven technology and expertise to enable timely, usable data that can be safely linked and put to work – in compliance with global regulations – and backed by auditable proof. Pfizer, Sanofi, and Takeda are among the many pharmaceutical companies that have benefited from our privacy protection.
100s of other privacy and data protection laws worldwide
100s of clients served over 16 years in business