Here are four micro-stories showcasing how our clients are safely and effectively unlocking value from structured and unstructured data.
We hope they help you see new ways to unleash the full potential of sensitive data in your care while respecting and protecting privacy. Please reach out if you have questions or want a Privacy Analytics data expert's perspective on your business need.
Internal to external data sharing
A utility system operator wanted to translate advances in internal data sharing, which had set the stage for organizational success, into a move to external data sharing.
When they came to us, they needed to work through privacy concerns and legal hurdles, reputational risks, the need for a significant cultural shift, and confidentiality.
Following market research to shape messaging for a risk-sensitive public, we recommended starting with smaller attempts at data sharing, such as 3rd party access to internal systems, trusted data enclaves at a 3rd party site, collaborative exchanges, or transparency initiatives.
By leveraging existing tools, they were able to extend their data-sharing culture from internal to external.
External to internal data sharing
A pharmaceutical corporation sought to capitalize on advances in external data sharing, forcing an organizational shift in culture and views around internal sharing of data.
In order to make this transition, they needed to define their purpose for internal data sharing and formalize their internal transparency policies regarding access and controls.
With Privacy Analytics' guidance, they were able to leverage existing systems and frameworks for external release to create systems that are predictable, manageable, and disassociated from people, for the purpose of protecting data.
Want the tool our experts use to plan, review, and launch data strategies?
Download the Data Strategy Canvas.
We may contact you in the future about related resources. You can unsubscribe at any time. For more information, see our privacy policy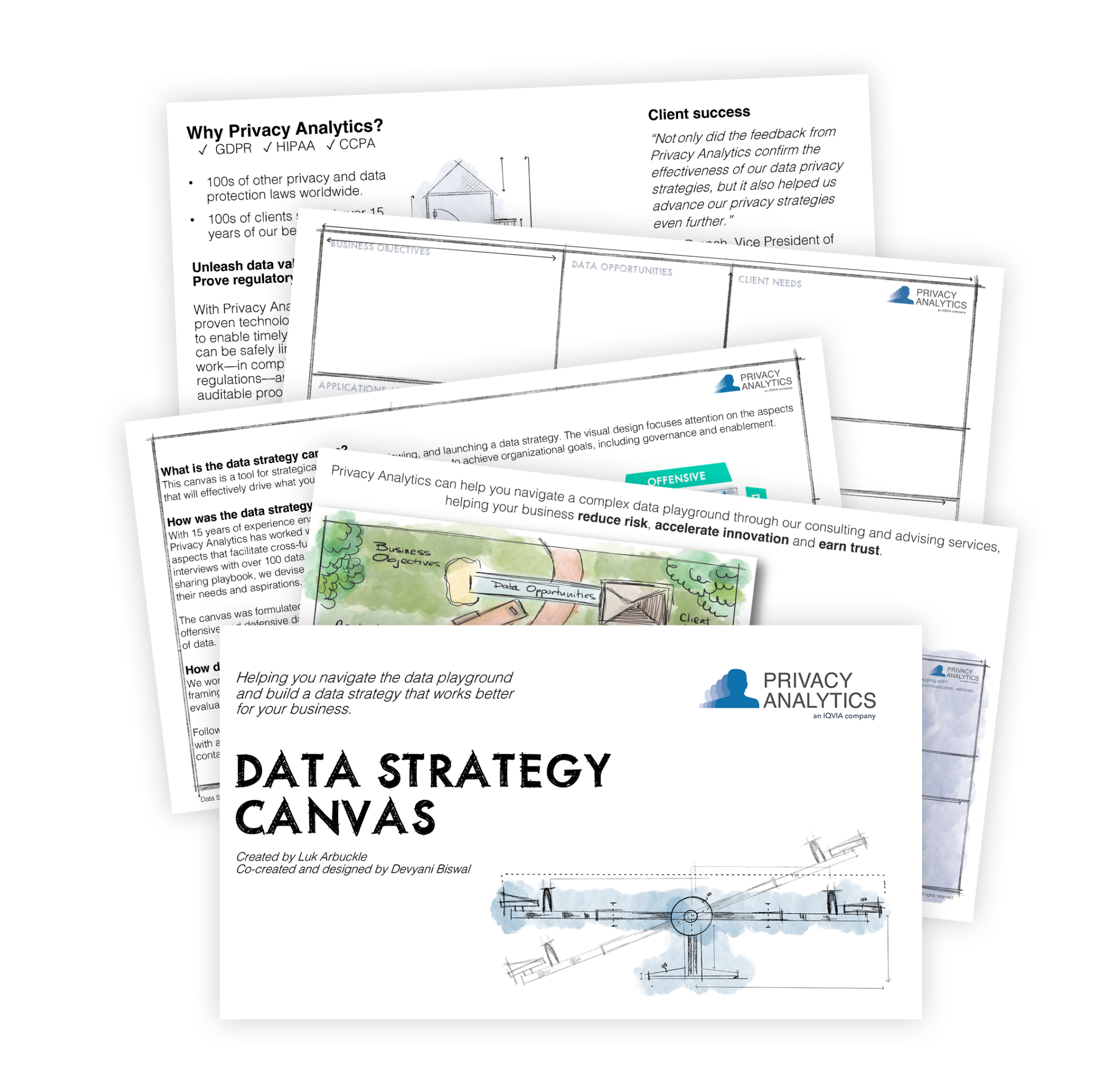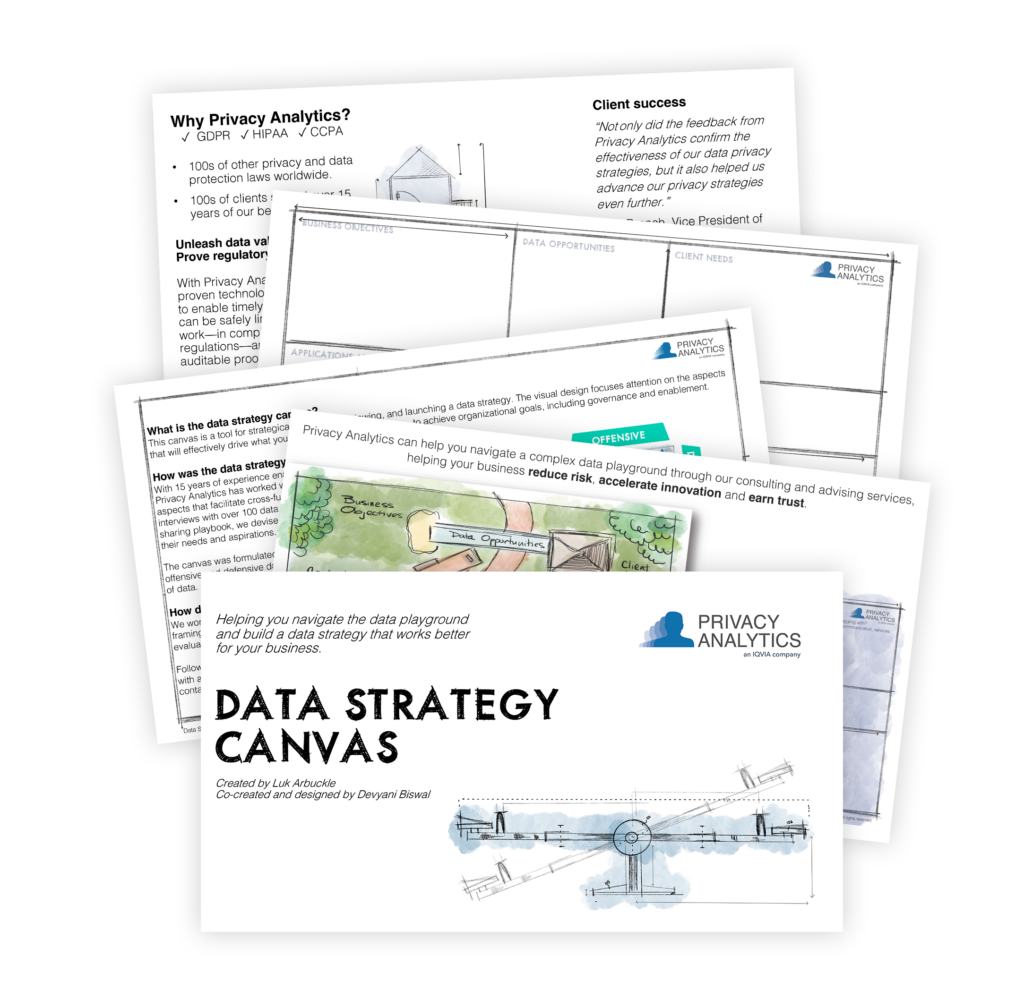 Defensive to offensive data sharing
A telecommunications conglomerate needed a starting point to move from a defensive posture toward data sharing but found it hard to overcome cultural conservativeness.
Fortunately, well-established defensive strategies can be a great starting point for deriving value from data because the rules of engagement are established. This helps build trust when moving towards greater engagement with data.
With Privacy Analytics' help, they could leverage their existing governance structure and tech to find small wins while simultaneously building momentum and capacity.
Offensive to defensive data sharing
An on-demand service needed to build out their defensive capabilities and manage a cultural shift in order to modify their offensive posture towards data sharing. While they were leveraging their data, they were aware that compliance and reputational risks might become threats.
When making cultural shifts, it's important to champion existing business functions while providing more clarity and direction on how to change. In consultation with Privacy Analytics, they were able to adapt their offensive data sharing strategies to increasingly incorporate defensive capabilities.
We helped by providing vision and strategies to bring in governance and trustworthy data enablement.
Unleash data value and prove regulatory compliance
Privacy Analytics' proven technology and expertise empowers you to enable timely, usable data that can be safely linked and put to work – in compliance with global regulations – and backed by auditable proof.
To find out how Privacy Analytics can help you, reach out here.